From Clicks to Customers: How Online Advertising Can Help You Grow Your Business
Today, the internet offers an almost infinite pool of potential customers just a click away from discovering your business.
For businesses, big and small, the shift to digital is no longer just an option but a vital necessity to thrive and compete. The essence of this digital transformation lies in how effectively you leverage the power of online advertising to convert these potential clicks into loyal customers.
For businesses to navigate this digital landscape effectively, understanding the workings of digital marketing becomes a key factor. This shift, when well-executed, can catapult your venture from a local name to a global brand.
From local stores and budding online startups to clicks to customers, let's delve into how online advertising can drive unprecedented growth for your business.
The Digital Shift: Necessity, Not Choice
In an age where customers are just a click away, moving from traditional advertising methods like newspaper and other print ads to digital marketing is not merely an option, it's a necessity.
With over 5.18 billion active internet users worldwide as of April 2023, there's a vast pool of potential customers that businesses can tap into.
Whether you're a fledgling online advertising small business or an established enterprise wanting to reach the top, ignoring this digital shift can be a big mistake.
Understanding Digital Marketing: The Basics
Digital Marketing is the practice of promoting products or services using digital channels, primarily the Internet. It's an umbrella term encompassing several techniques, each with unique benefits.
By opting for digital marketing solutions for small businesses, you can identify your target audience, reach them on platforms they frequent, and tailor your message to their specific interests and needs.
The Reach and Cost-Effectiveness of Online Advertising
One of the main reasons why online advertising is a boon for every business out there is its unlimited reach. Traditional advertising methods like print, television, or billboards are often restricted by geographical boundaries.
However, online advertising transcends these barriers, enabling businesses, especially online advertising small businesses, to reach a global audience.
Moreover, compared to traditional methods, online advertising is cost-effective and beneficial for small businesses and startups, where budget constraints are a major concern. The affordability of digital platforms provides such enterprises with an equal opportunity to compete with larger corporations.
Clicks to Customers: The Conversion Process
While getting a considerable amount of traffic to your website is essential, what's more crucial is converting these clicks into customers. This is where the strategies of a small business advertising agency come in. The essence of digital marketing for small businesses lies in not just attracting potential customers but also retaining and encouraging them to make a purchase and come back for more.
The role of a small business advertising agency is to implement various digital marketing strategies such as SEO, PPC, content marketing, email marketing, and social media marketing. By using these strategies, you can effectively lead your target customers down the sales funnel, from increasing brand awareness, to fostering lifelong buying interest and desire and finally driving action.
The Power of Personalization and Engagement
One of the major advantages businesses have in the era of digital marketing is the unique opportunity to create highly personalized experiences for their customers.
This isn't just about making customers feel special; it's about providing value in a manner that resonates with them on an individual level. This can significantly enhance customer loyalty and drive conversions.
Firstly, through personalized email campaigns, you can tailor your communication to match the specific needs and preferences of each potential customer. It's as if you're having a one-on-one conversation with them, making them feel valued and understood throughout the buying cycle.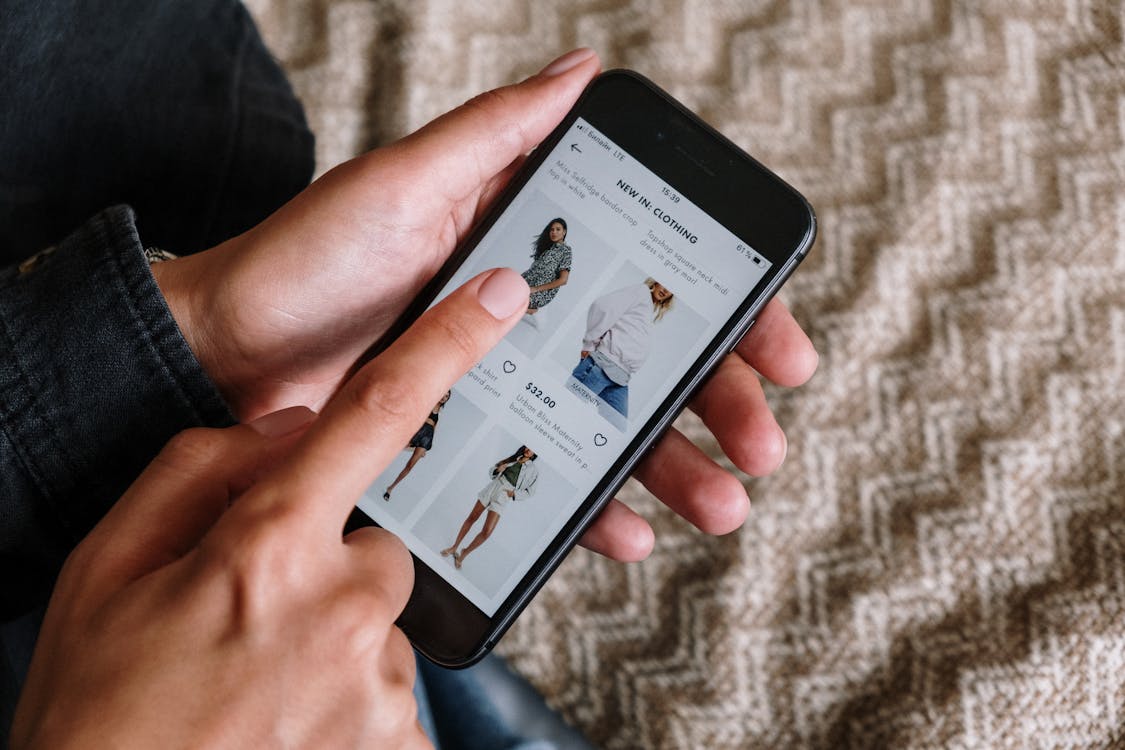 Secondly, the use of retargeted ads allows you to stay on your customers' minds by following them around the internet after they have visited your website or interacted with your products. This consistent visibility nudges them towards making that crucial decision to purchase or repurchase.
Finally, through engaging social media content, you can create a platform for interaction and dialogue. This isn't just about broadcasting your messages but also about listening, engaging, and building a community around your newly launched or existing brand.
Remember, it's this two-way communication that leads to stronger relationships and a loyal customer base for years to come.
Future-Proofing Your Business with Digital Marketing
In this rapidly evolving digital world, staying current with the latest trends is crucial. Emerging technologies like artificial intelligence (AI), virtual reality, and voice search are reshaping the landscape of digital marketing for small businesses. To stay ahead of the curve, you must continuously adapt and innovate, ensuring your digital marketing strategies align with these evolving trends.
In a nutshell, Online Advertising has the potential to catapult your business growth. Its capacity to reach a global audience, coupled with cost-effectiveness and the ability to provide personalized experiences, makes it an indispensable tool for business success.
Whether you're an established business or a startup just hitting the road, incorporating digital marketing into your business strategy is key to unlocking your full potential and turning those valuable clicks into loyal customers.
Transform Your Clicks into Loyal Customers with Adfully
We're Adfully, a small business advertising agency that specializes in providing digital marketing solutions for small businesses. We help you navigate the complexities of online advertising and set you on a path of continuous growth. Ready to turn those clicks into customers? Contact us today!