How to Create Killer Ads to Maximize Conversion Rates in 2023
The world of advertising is dynamic and ever-evolving. With each passing year, businesses need to reassess and revamp their strategies to keep up with the ever-evolving advertisement trends.
In 2023, as we find ourselves more immersed in the digital space, crafting compelling ads that maximize conversion rates is crucial to stand out from the crowd and successfully engage your target audience.
Read on as we guide you on creating killer ads to skyrocket your conversion rates in 2023.
Understanding Current Advertisement Trends
The advertising industry is in a state of constant flux, with trends that evolve faster than ever before. Keeping a finger on the pulse of these changes is vital to staying relevant in your promotional efforts.
Let's delve deeper into two of the most influential advertisement trends shaping the industry in 2023.
Video Content Dominance: Engaging Visuals for Better Conversions
Video content has undeniably become the undisputed star of the small business advertising services realm. As consumer preferences continue to shift towards video ads in the year 2023, businesses must recognize the immense potential they hold.
By capitalizing on the power of high-quality and visually captivating videos, you can effectively captivate your target audience, fostering deeper engagement and ultimately leading to a substantial boost in conversion rates – from zero to never-ending.
Social Media Trends: Tapping into the Power of Digital Platforms
Social media platforms continue to evolve and present new opportunities for businesses. Staying updated with the latest social media trends and incorporating them into your advertising strategy can significantly improve your reach and visibility.
Some of the easiest ways to tap into the power of digital platforms is to constantly engage with your target audience, leverage user-generated content, and embrace local and international influencer collaborations to maximize your advertising impact
AR and VR Ads: Immersive Experiences for Enhanced Conversions
The rise of augmented reality (AR) and virtual reality (VR) technology has opened up exciting possibilities for providers of advertising services for small businesses. By providing immersive experiences, AR and VR ads allow consumers to interact with products virtually, bridging the gap between the digital and physical worlds. Embracing these technologies in your advertising can captivate your audience, foster trust, and ultimately lead to higher conversion rates.
Influencer Marketing: Authentic Recommendations for Increased Conversions
Influencer marketing remains an influential and effective strategy for connecting with and captivating target audiences.
By strategically collaborating with influencers who align with your brand values, you can tap into their authenticity and establish credibility to promote your products or services.
Leveraging their influence, these trusted individuals can effectively endorse your offerings, generating conversions through the persuasive power of their recommendations.
Voice Search Advertising: Capitalizing on the Rise of Voice Assistants
As voice assistants gain widespread popularity, the significance of optimizing your advertising for voice search cannot be overstated. Voice search opens a distinct avenue for connecting with users more conversationally and naturally.
Incorporating voice search strategies into your advertising campaigns becomes crucial to tap into this opportunity. By doing so, you can effectively reach a burgeoning audience segment that relies on voice commands, thereby driving conversions.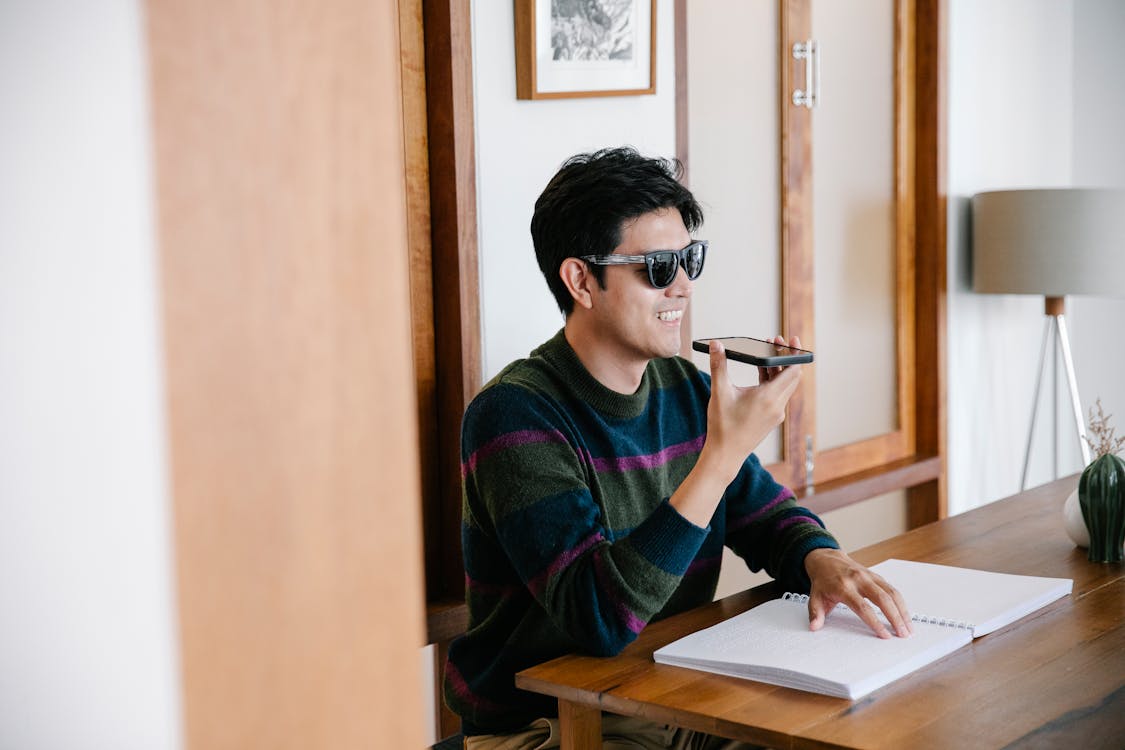 Chatbot Advertising: Personalized Engagement for Better Conversions
Chatbot technology (originally chatterbot) powered by artificial intelligence is a software application that aims to mimic human conversation. Over the years, this innovation has gained significant traction.
These bots offer personalized recommendations and interact with users in real time, enhancing customer engagement. Incorporating chatbot advertising into your strategy allows for efficient communication, addressing customer queries and guiding them toward conversion.
Creating Killer Ads: Strategies to Maximize Conversion Rates
Now that we have explored the current advertisement trends, it's time to dive into strategies for creating killer ads to maximize your conversion rates in 2023. By implementing these strategies, you can effectively stand out from the competition and engage your audience on a whole new level.
Compelling Storytelling
Compelling storytelling is one of the most powerful ways to capture your target audience's attention and drive conversions. Craft a narrative that resonates with your target audience, evoking emotions and establishing a connection.
Use your ads to tell a story that showcases the value and benefits of your products or services, leaving a lasting impression on your audience.
Clear and Compelling Call-to-Action
A strong call-to-action (CTA) is essential for guiding your audience toward taking the desired action. Make sure your CTA is clear, concise, and compelling.
Use action-oriented language that creates a sense of urgency and clearly communicates what you want your target audience to do, whether making a purchase online, signing up for a weekly newsletter, or contacting your business.
Personalization and Targeting
In the age of data-driven marketing, personalization and targeting are key to creating effective ads. Let your small business advertising agency utilize the information you have about your audience to tailor your ads to their specific needs, interests, and demographics.
After all, personalized ads that openly speak directly to your audience are more likely to resonate and drive conversions.
A/B Testing and Optimization
To create killer advertisements, it's essential to continuously test and optimize your campaigns. Conduct A/B tests to compare different elements of your ads, such as images, headlines (H1, H2, H3, etc.), and CTAs, to find out what resonates best with your target audience. Use the insights gained from testing to refine and optimize your ads, maximizing their effectiveness and conversion rates.
Mobile Optimization
With the increasing use of smartphones (6.8 billion global users estimated in 2023 by Oberlo), optimizing your ads for all types of mobile devices is crucial. Ensure your ads are visually appealing to the target audience, load quickly, and easily navigate on mobile screens.
Mobile-optimized ads provide a seamless user experience, essential for driving conversions in a mobile-dominated world.
Social Proof and Reviews
Incorporating social proof and customer reviews into your ads can significantly boost credibility and trust. Therefore, ensure to display positive testimonials, ratings, and reviews from satisfied customers to demonstrate the value and quality of your products or services.
Social proof serves as powerful validation, encouraging potential customers to take action and increase conversion rates.
Elevate Your Small Business Advertising with Adfully
To conclude, the world of advertising is constantly evolving, and staying ahead of the curve is crucial for small businesses. To maximize conversion rates in 2023, businesses should embrace video content dominance, tap into social media trends, leverage augmented reality (AR) and virtual reality (VR) ads, utilize influencer marketing, and optimize for voice search and chatbot advertising.
Additionally, by implementing strategies like compelling storytelling, clear CTAs, personalization, A/B testing, mobile optimization, and incorporating social proof, small businesses can create killer ads that captivate target audiences and drive conversions.
For affordable advertising services for small businesses, trust no other than Adfully, your trusted small business advertising agency.
Take your small business advertising to the next level by creating killer ads to maximize conversion rates in 2023 with Adfully. Contact us today to get started!