Understanding The Basics Of On-Page And Off-Page SEO
When you think about digital marketing, SEO is one of the most prominent things that comes to mind. SEO or Search Engine Optimization is the backbone of digital marketing, and none of your marketing campaigns will be successful unless you invest in a good SEO strategy. With SEO, your webpage becomes more desirable to search engine crawlers. That's because they can find relevant information easier and determine whether your webpage has the relevant authority they need to rank it higher.
But contrary to popular belief, SEO isn't just done on your website. Instead, it can also be done on other platforms that can help improve your website ranking. The SEO strategies you use on your website are called on-page SEO, while the ones you use on other platforms to build your authority are off-page SEO. By reading our guide, find out the differences between the two and how SEO optimizations work.
What Is SEO Strategy And How Does It Work?
SEO works in different ways. It all depends on how you approach SEO and what strategies you need to improve your rankings. But most commonly, SEO is mainly used to increase search engine rankings and customer conversions. Even when focused on increasing ranking and bringing in more customers, you can divide your SEO strategy into many sections.
For example, increase product awareness, show customer support, and highlight business vision. This is why a dynamic SEO strategy that can be quickly changed is the best one. SEO works by adding keywords to your web pages. These keywords are highly relevant to your business and help search engine algorithms crawl your webpage to find relevant information. Not just that, but these Keywords also target your customer's search intent and match it to get the highest rankings.
What Is On-Page SEO?
Adding Keywords
The most basic part of on-page SEO is adding keywords to your website's content. The content can be landing pages, regular service pages, or blogs. With keywords, you have to find words that relate to your business and ensure that your targeted audiences are interested in them. For example, if you run an online car parts store and want to use 'online car part store' as a keyword, you have to make sure your audience is searching for it too. If your audience searches for 'car part store near me', then your chosen keyword won't be much effective.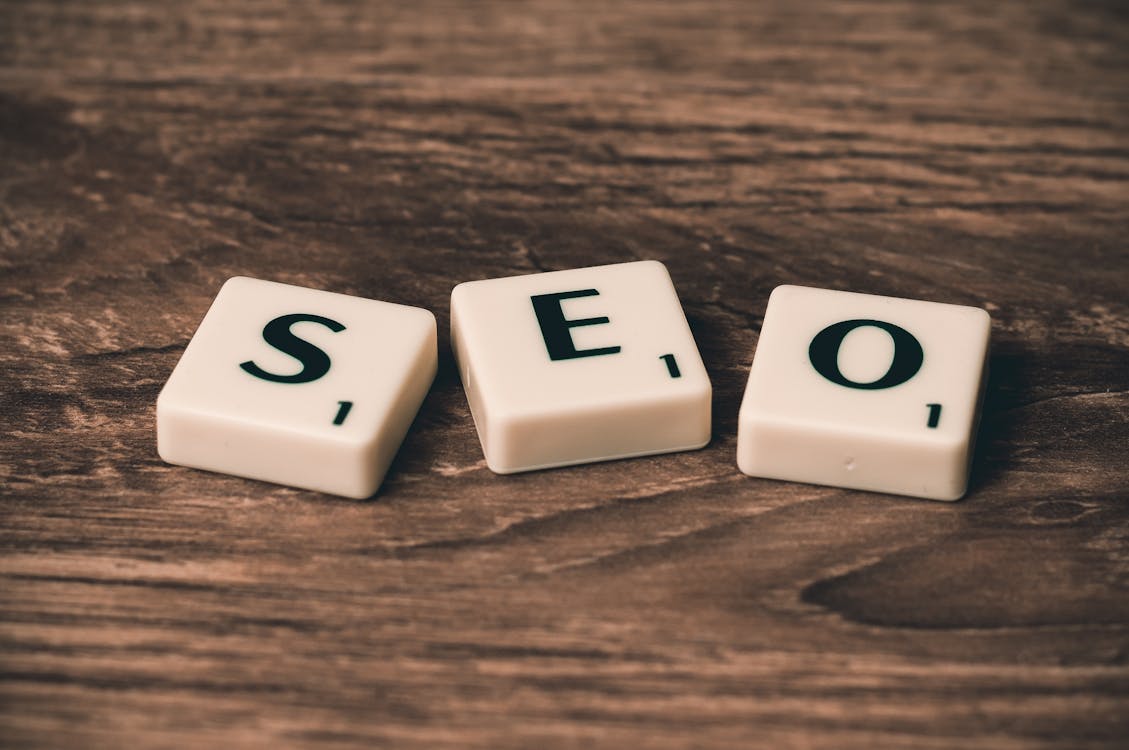 Find Search Intent
Finding the potential audience's search intent is the key to maximizing your website visits. If you know what your customers are looking for, you can add relevant keywords to your content and create high-quality landing pages that match their search. On top of that, you won't have to invest much in paid campaigns if you can find your audience's search intent.
Internal And External Links
These are one of the most important parts of on-page SEO. Internal links help search engines better index and understand your website. It also improves your overall domain authority. On the other hand, external linking improves your credibility, adds value, and makes your business stand out among your competitors. But make sure you use high-quality external links; otherwise, it can tank your rankings. Also, make sure you're not linking to potential competitors, as it will increase their authority and decrease yours.
Image Optimization
Image optimization in SEO refers to adding high-quality images to your website. These images should have the right size, resolution, and position. Besides that, your image meta and file name also play a big role in helping you rank on search engines. An image with keywords in the meta and file name help algorithms relate it to the existing content on the page. That way, the more optimized images you have, the better ranking you'll get.
What Is Off-Page SEO?
Social Media Marketing
Social media marketing is the most popular off-page SEO marketing technique. Almost all of your target audience is online and browsing one or more social media sites. If you can get in front of them during their browsing sessions, likely, they'll at least give your site a visit. With social media marketing, you mainly rely on hashtags in place of keywords to target the audience and help them get to the sales funnel by leading them to your website.
Link Building
Technically link building is a part of on-page SEO. The reason it's grouped here is because it involves websites other than your business. So with link building, the task is to get others to link back to your site, meaning your website links to theirs.
There are several ways to do so. Either such websites directly add links to your web pages in their content, or they share your content on their webpage. Either way, it builds authority and helps your business rank higher.
Content Marketing
Besides the regular content strategy, you need an off-page content strategy to build your brand and conversion rate. Content involving PR, guest posting, forum posting, podcasts, and other similar stuff also needs SEO to rank and reach the right audience. This content will help you find a target audience on other platforms and allow them to enter the sales funnel without looking up your website.
The good thing with off-page content marketing is that you can use different techniques and options. For example, you can opt for influencer marketing, partner with another brand, or create video content that matches your audience's interest.

Optimize Your SEO Strategy With Adfully
Adfully is a 360 digital marketing agency offering affordable services to small businesses. With us, you get the same benefits as working with a large ad agency without breaking your budget. Our services include digital marketing for small businesses that covers SEO, website audits, content strategy, and project management. We'll also help you form a team to design custom marketing plans that fit your business needs.
In addition to that, we also offer social media marketing, branding, website design, reputation management, lead generation, and more for small businesses. You'll also get one-on-one support and targeted solutions to take your business to the next level and increase your investment return. Learn more about how we can help you by getting in touch with us today!